The Tamil National People's Front protested in Jaffna today calling for the release of Tamil Nadu activist Thirumurugan Gandhi, who was arrested by Tamil Nadu police for organising Mullivaikkaal memorialisation efforts.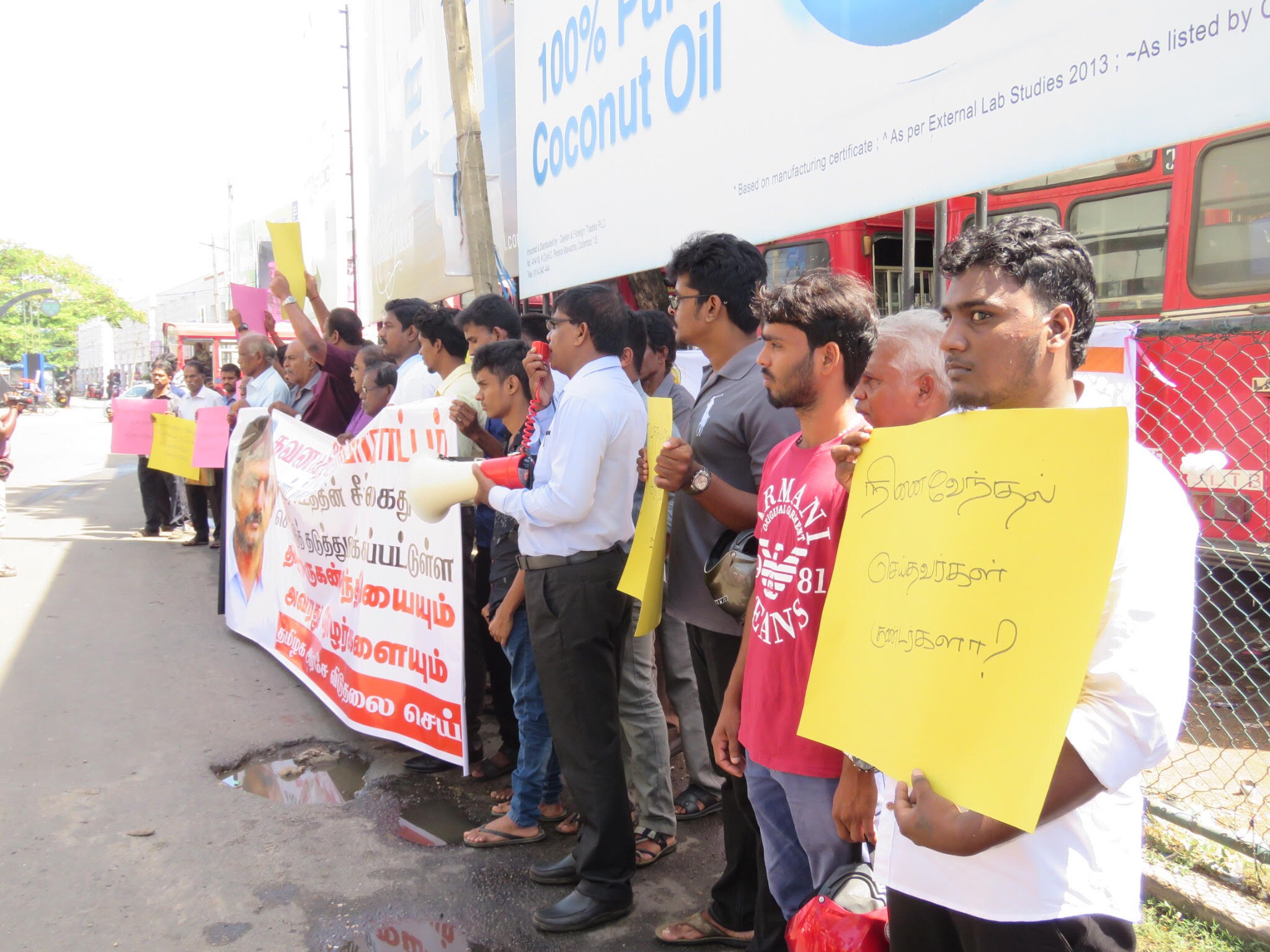 Mr Gandhi was arrested last week alongside three other members of the May 17 organisation.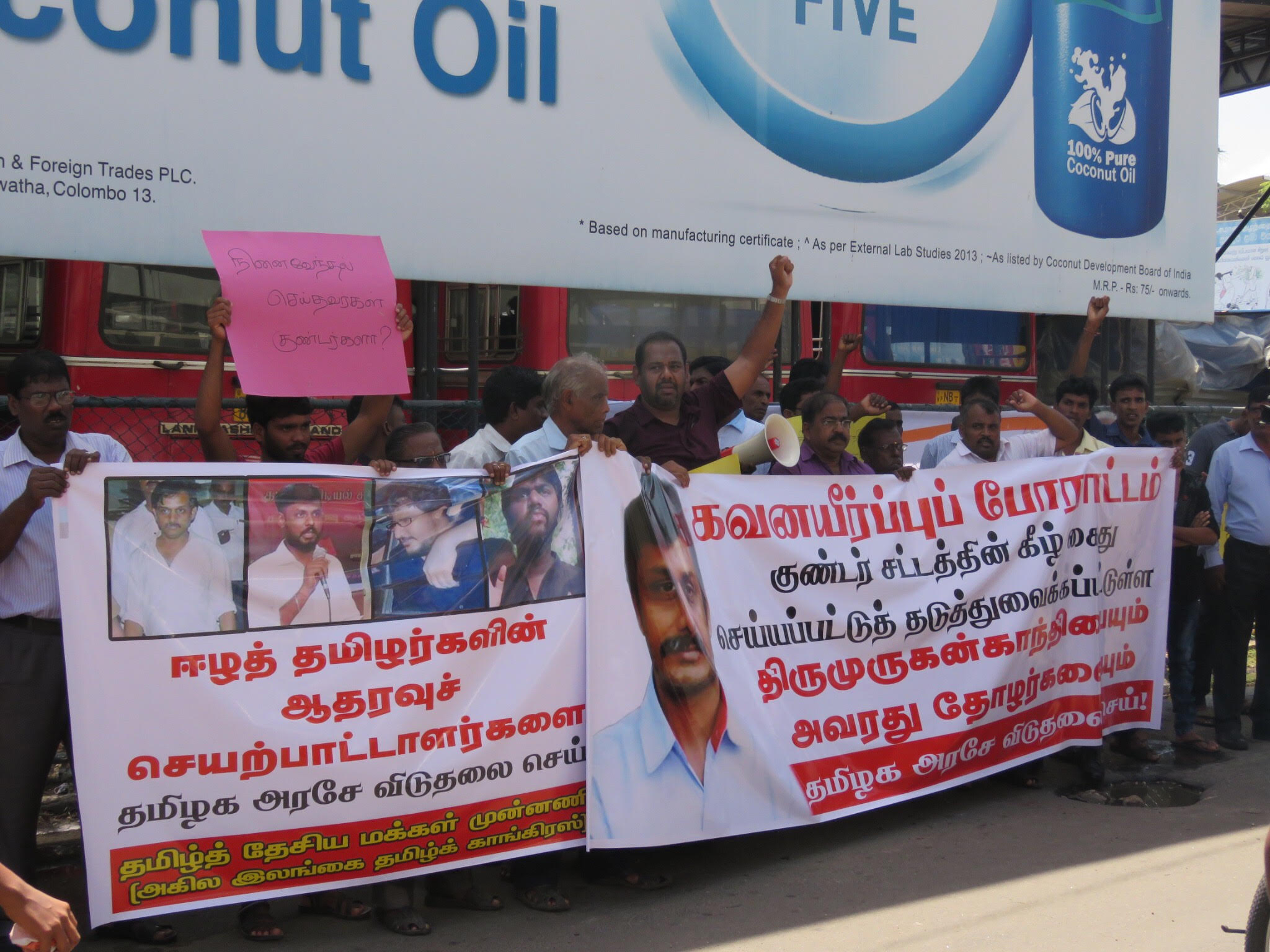 The arrest was criticised by various Tamil groups, including the Tamil Civil Society Forum who called on the Tamil Nadu government to secure their immediate release.