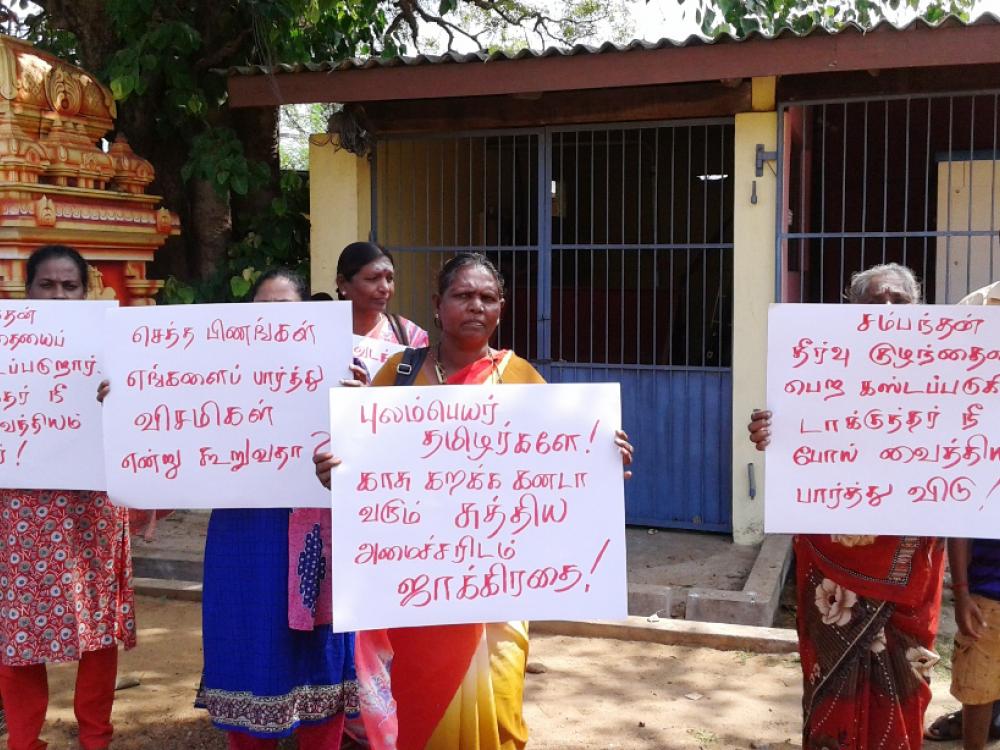 Relatives of the disappeared held a protest in Vavuniya today expressing frustration with Minister Sathiyalingam and the TNA leadership.
The protestors voiced their disappointment at the lack of progress in having their missing loved ones accounted for.
They held banners criticising the TNA, in particular the leader R Sampanthan, and P. Sathiyalingam, the NPC representative for Vavuniya.